Steiner Gütl
Extremely cosy farmhouse for you and your family or your friends!
The extremely cosy 'Guetl' offers you a very special sort of holiday. The renovated and beautifully furnished farmhouse provides lots of space for an relaxed holiday in a wonderfully secluded location.
Approximately 3 km from the village, a private road leads you to your holiday paradise. This road is of course kept free snow in the winter, but snow chains are still recommended. This is a small price to pay for the totally romantic atmosphere of the surroundings when seen in deep snow.
The parlour on the ground floor with its tiled oven is the building's hub, next door is the large kitchen with its wood-fired range that heats the tiled oven and which is also great for cooking. The kitchen is of course equipped with everything needed to cook for large groups.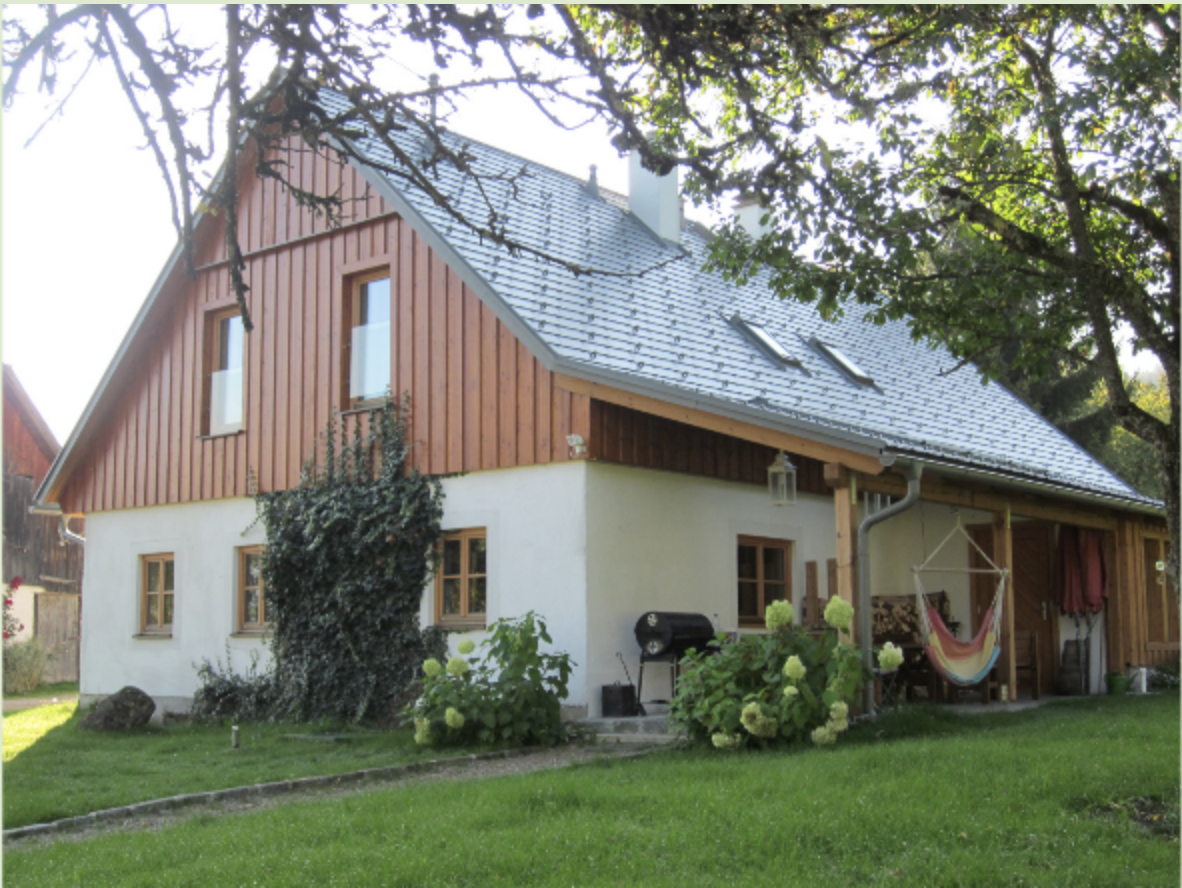 Apartment Equipment
There are also two small double bedrooms on the ground floor, a bathroom with two showers and a WC.
An old stairway leads to the 1st floor. Here are four further bedrooms, one WC, one bathroom with shower and WC and one bathroom with shower. The bed allocation is as follows: three bedrooms with a double bed and one extra bed, one bedroom with a double bed.
The building is surrounded by a meadow, which you are free to use. Enjoy good company at the old wooden table in front of the house or relax in one of the recliners. After sundown you can enjoy a romantic campfire atmosphere at the outdoor fireplace.
As particular highlight for winter guests, the traditional 'Troadkasten' (a small outbuilding) has been equipped with a sauna.
The parlour and the kitchen are heated by a tiled oven. Additionally, the bedrooms are heated with electric heaters. Furthermore, a washing machine, TV and HiFi system are at your disposal.
Total living space: approx. 240 sq. m for up to 15 guests.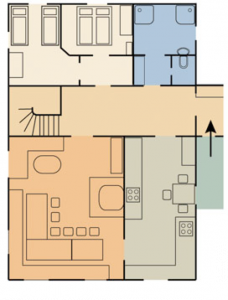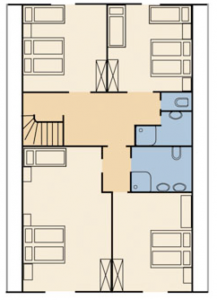 Adresse
Schafferteich 18
A-4574 Vorderstoder